Welcome to Bits and Bytes! We specialize in computer repair and virus removal!
Established in 1994 Bits and Bytes Provides Onsite Computer Service for The Katy, Fort Bend and Houston, Texas areas. Call 281-395-9800Bits and Bytes Computers is a full service computer repair shop offering service to Katy, TX, Houston, TX and the surrounding areas of Houston such as Fulshear, Sealy, Sugarland and The Woodlands.
We are open Monday – Friday 8am to 6 pm, Saturday 10am to 3 pm.
Service you can trust!
Who we are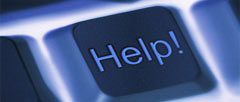 Bits and Bytes Computers is the culmination of years of hard work and experience , we bring you a total Technology solution under one roof. Bits and Bytes Computers specialize in Virus Removal, Spyware Removal, Windows Repairs, Desktop and Laptop Computer Repairs for the Katy and Houston areas like Conroe, Spring and Sealy.
Can't come to us? We'll come to you!
We specialize in on-site residential and commercial services. It's the quickest way to get your computer fixed.
Residential Services: Residential services are based for those clients who live outside of our area or who just simply can't make it into our shop. We do everything from wireless setup  computer setup  all the way to virus removal, and general maintenance on your computer to get you back up and running FAST.
Commercial Services: Commercial services are based for those companies who need their issues resolved FAST to keep business moving optimally for better work productions. We do everything from networking, email setup, virus removal, to setting up new system and linking personal devices, CCTV and access & control. We do it all. *Note: depending on distance, travel fees may apply. Call store for details.
Services Overview
On Site Services
If you live in any of the following areas you are covered (Katy, Cypress, Houston, Fulshear, Missouri City, Tomball, Spring, Richmond, or Pearland). We can diagnose and repair your computer on the spot in most cases.
In House Services
With a 24 hour turnaround time on your repair and free pickup service, you have a no hassle service call that costs less than our On Site Services. Virus Removal Katy, Houston, Fulshear and Surrounding.
Remote Services
If you have an Internet Connection we can connect to your computer securely and fix such issues as: viruses, spyware, adware, and hardware/software problems. Call 281-395-9800 for your remote support session.
Design & Marketing Services
Bits and Bytes Computers now offers a full range of Design and Internet Marketing Services! These services include: Web Design, Logo Design, Graphic Design, Corporate Identity (Branding), SEO, Email Marketing, Social Media Marketing and Managed PPC (Pay-Per-Click) Campaigns
Mobile Device Screen Repair Services
Bits and Bytes Computers repairs screens on Apple Devices including iPads, iPhones, and iPods! Click here for more details!
CompTia A+ and Microsoft Certified